Consumer Pulse
What's up with consumers in New Zealand?

Consumer confidence declines
New Zealand's GDP growth has been stable at around 3% over the past five years 1. However, consumer confidence is slipping in the midst of housing market slowdown 2 and post-election political uncertainty 3.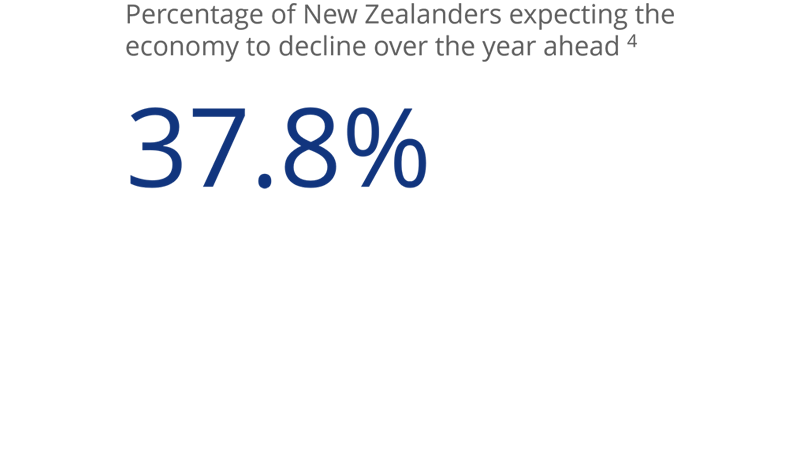 High digital engagement
New Zealanders are highly digitally engaged especially via mobile phones, with 9 in 10 using the Internet every day 5, for a great variety of purposes: work, entertainment, shopping and socializing 6.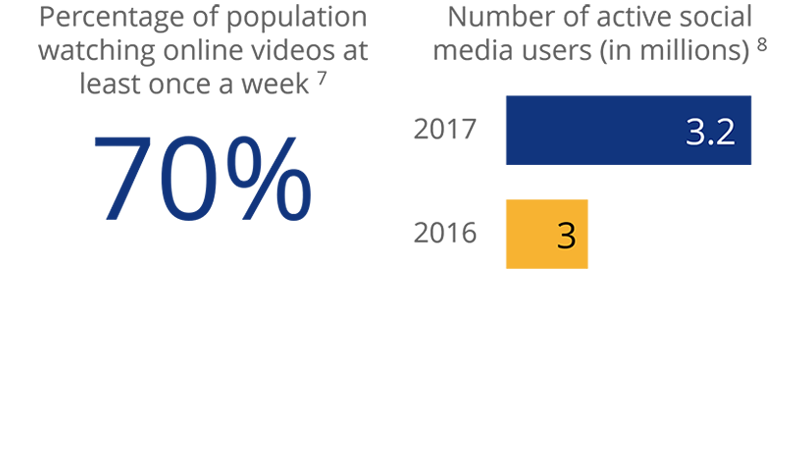 Brick and mortar still dominant
Brick-and-mortar still dominates New Zealand's retail expenditure. However, online retail is growing fast 9, and overseas outlets could soon overtake local online retailers.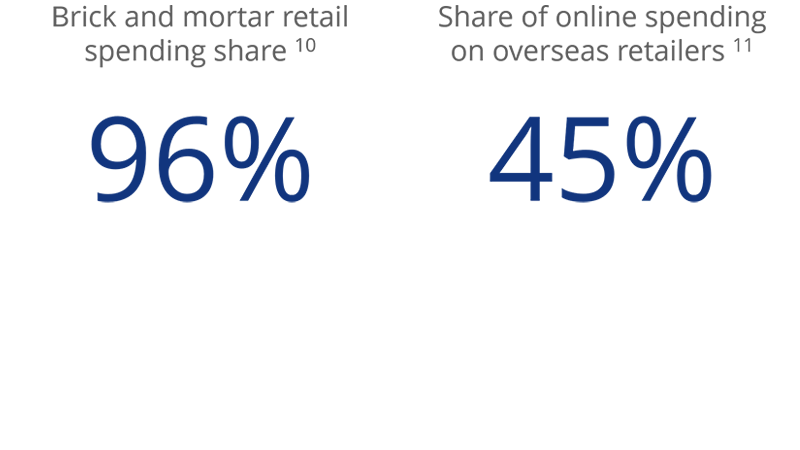 Technology personalising in-store shopping experience
Technology is helping New Zealand consumers customize and enhance their in-store shopping experience, giving them relevant information before, during and after store visit. Digital technology is not replacing physical stores, but helping consumers better connect with them.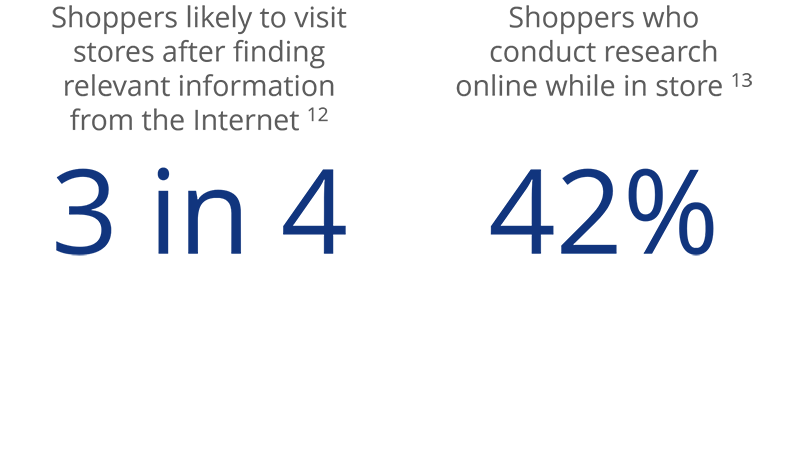 Based on observations from in-market ethnographers, the following new products/services seem to help address the above consume trend.
Westfield's SmartScreens
Westfield shopping malls have started rolling out smart and interactive SmartScreens in some markets that recognize each unique customer by his/her mobile phone and show targeted advertising, promotion and information. Soon, customers can walk into a retail store expecting a personalised shopping experience.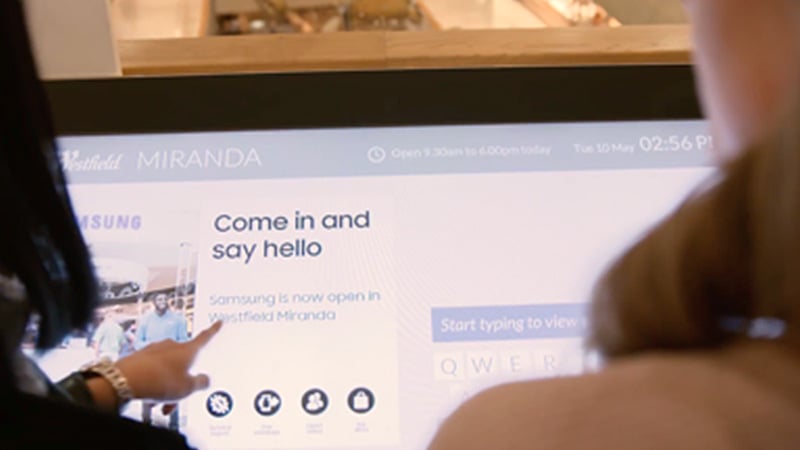 Lumaten Shopper360
Lumaten Shopper360 is a VR platform that simulates the in-store shopping experience to help retailers understand and deliver a shopping experience desired by consumers. It predicts real shopper behaviour rather than measuring intentions, which is a flawed way of understanding shopper behaviour. Lumaten are looking to implement this in NZ soon.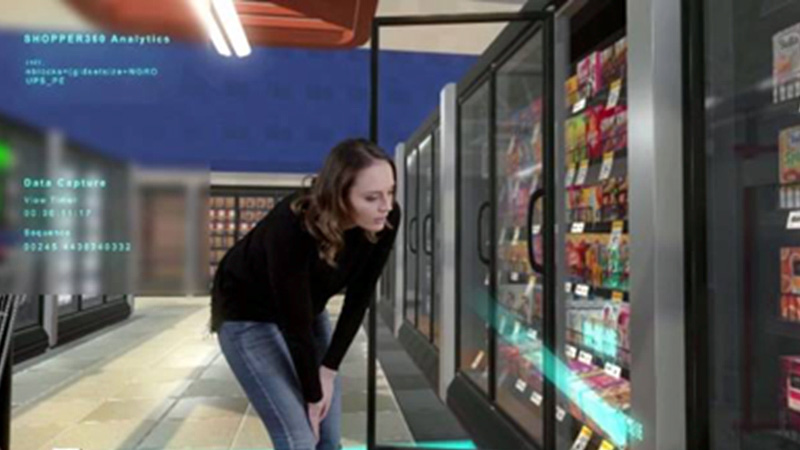 References
1. OECD, 2017, http://www.oecd.org/economy/new-zealand-economic-forecast-summary.htm?TSPD_101_R0=1a7347de3879d7c1573848adb8389d3bj9R000000000000000048edb2c6ffff00000000000000000000000000005a84fb4e00786da7f3
2. Business Times, 2017, http://www.businesstimes.com.sg/government-economy/new-zealand-consumer-confidence-falls-in-november-anz-survey
3. Business Times, 2017, http://www.businesstimes.com.sg/government-economy/new-zealand-business-confidence-lingers-near-8-year-lows-in-december-anz-survey
4. Business Times, 2017, http://www.businesstimes.com.sg/government-economy/new-zealand-business-confidence-lingers-near-8-year-lows-in-december-anz-survey
5. We Are Social, 2017, https://www.slideshare.net/wearesocialsg/digital-in-2017-australia-new-zealand-the-pacific
6. Google Consumer Barometer, 2017, https://think.storage.googleapis.com/docs/consumer-barometer-new-zealand.pdf
7. We Are Social, 2017, https://www.slideshare.net/wearesocialsg/digital-in-2017-australia-new-zealand-the-pacific
8. We Are Social, 2017, https://www.slideshare.net/wearesocialsg/digital-in-2017-australia-new-zealand-the-pacific
9 - 11. Stuff, 2017, https://www.stuff.co.nz/business/95591174/new-zealand-retailers-falling-behind-in-online-sales
12. Google, Ipsos Media CT, and Sterling Brands Report, 2014, https://www.thinkwithgoogle.com/consumer-insights/how-digital-connects-shoppers-to-local-stores/
13. Google, Ipsos Media CT, and Sterling Brands Report, 2014, https://www.thinkwithgoogle.com/consumer-insights/how-digital-connects-shoppers-to-local-stores/
You may also be interested in